Description
Test de seuil réalisable en deux minutes et demie pér. Le logiciel de périmétrie EyeSuite, vous permet d'effectuer une analyse complète.
Appareil compact et rotatif à 30 degré: confort optimal pour le praticien et le patient. Aussi l'élément optique peut être tourné à 90°, 180° ou 270°.
En plus des méthodes de périmétrie blanc/blanc et bleu/jaune l'appareil permet d'effectuer une périmétrie Flicker.
Suivi automatique de l'oeil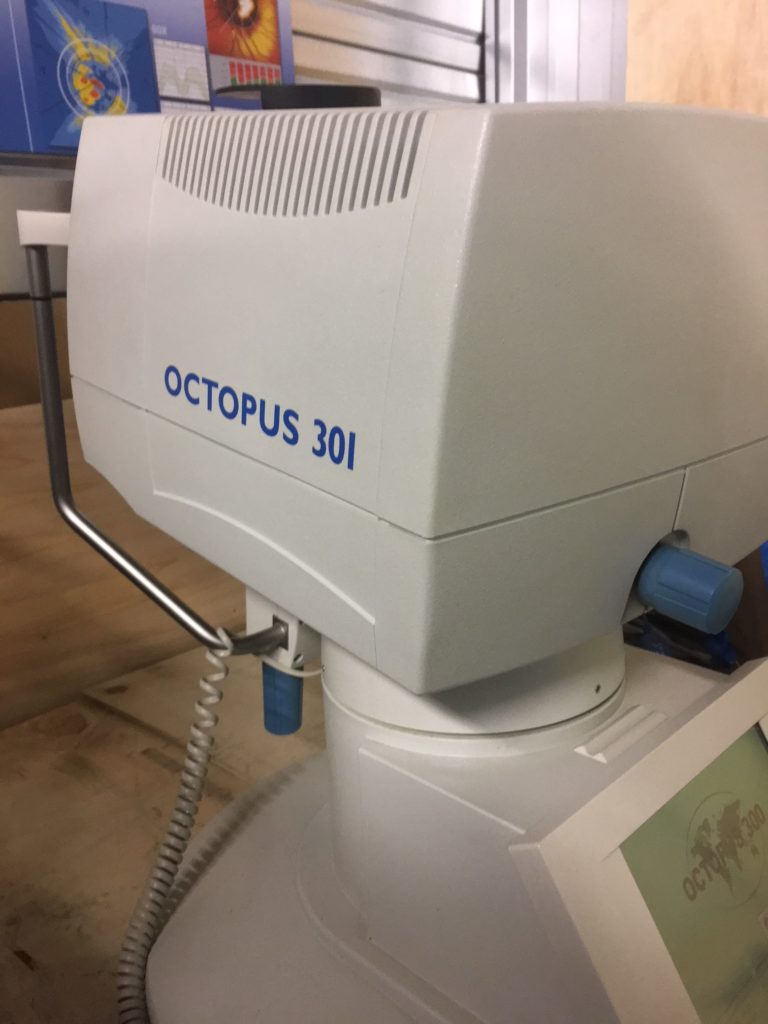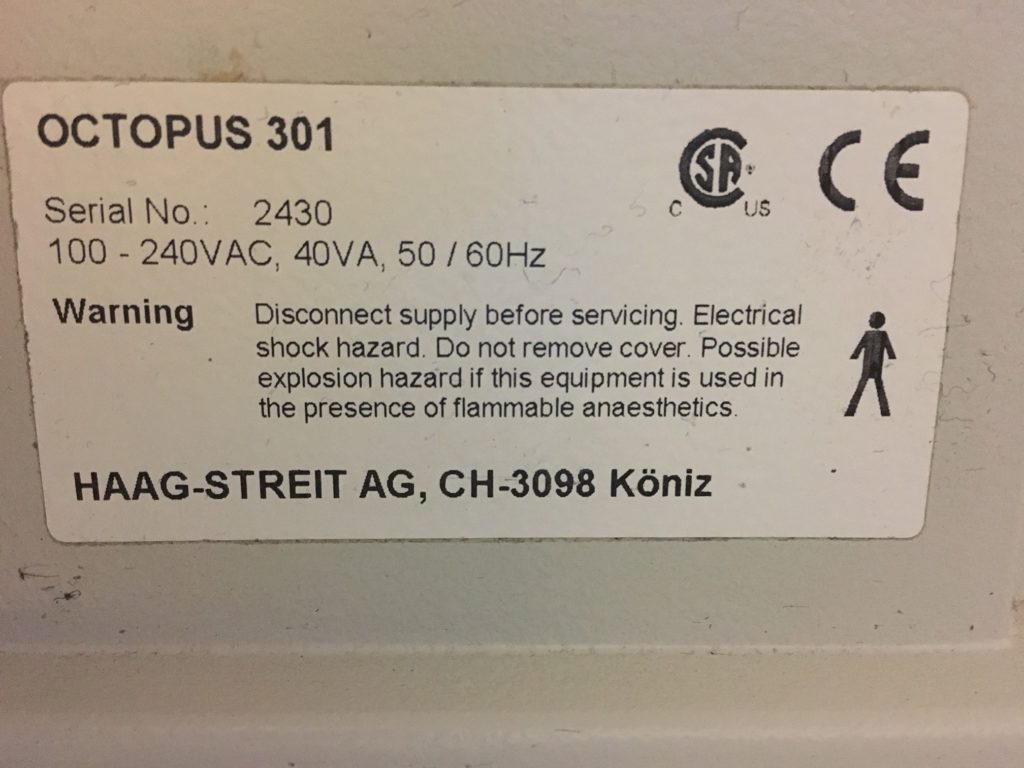 Designed around an ingenious central 30° direct projection system combined with other unique and patented construction elements, the Octopus 301 is ready to support future developments and sets the trend in perimetry for the next decade.
Made for routine screening and threshold examinations, the Octopus 301 is the ideal fit for every office environment. With an attractive price tag, the Octopus 301 also meets with a tight budget. However, in case of a more demanding application, the standard Octopus 301 can be upgraded at any time with all the options and features of the Octopus 311.
Free Access From All Sides
The examination unit can be rotated in any direction to permit operation from all sides depending on the floor plan
Automatic Eye Tracking
Good eye fixation may be the most important element in support of the reliability of data. The Octopus 300 Series has a unique rotating optical head that allows the unit to follow the patient's pupil automatically.
Fast Test Strategies
Longer examination times may result in errors caused by patient and retinal fatigue. Therefore, it is important to have a choice to employ in particular cases a fast test strategy with a significant reduction in time. The Dynamic strategy adapts the step size automatically to the depth of a defect. The time saving here is approximately 50%. The TOP Strategy (Tendency Oriented Perimetry) reduces testing time to just over 2 minutes for an examination using the program G1 test grid with 59 locations.